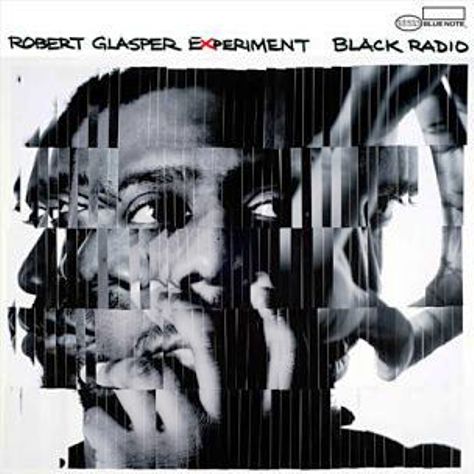 If you need a quick shot in the arm to remind you that good music still exists, consider
Robert Glasper Experiment
's
Black Radio
. This album puts everyone within earshot on notice
that good jazz, soul, and hip hop is not just a figment of our collective imaginations. The Robert Glasper Experiment manages to connect these genres in a very intimate way in this meditative new work that is as
exciting as it is well executed.
Center
Standout tracks include "Ah Yeah," which features Musiq Soulchild and Chrisette Michele oozing sensuality and sounding sexy in
harmony. The band's instrumentation doesn't play second fiddle at all -- you get a full serving of jazz
throughout the song (and the album, for that matter). Ms. Window Seat herself, Erykah Badu, sounds
particularly dope on "Afro Blue," one of my favorite Nina Simone cuts. The drums, expertly played by Chris "Daddy" Dave, have a bit of funk on
them, but still manage to sound up to date. It's only fitting that reigning first lady of headwrap soul
cover the work of her foremother.
Sade's classic "Cherish the Day" is in good hands -- or vocal cords -- with Lalah Halahway. Like the rest of the album, the piano plays a central part in guiding the song forward, but Lalah's voice is divine on this track and she adds her own little twist on the song that makes it her own. The textured horns made the song even more intoxicating. Bilal shines, as he usually does, on "Letter to Hermione." Forget the fact that my favorite Harry Potter character is memorialized in the title of the track; my man Bilal whisper-sings in his sultry voice over flutes and jazz drums about longing for love, which equates to pure heaven.
One of the reasons Black Radio is so refreshing is the pairing of jazz music with the heavy
hitters of black music right now. Even though most of these vocalists aren't the people who occupy all of
the soundwaves of mainstream radio, these are the people with the most musical talent. Clearly artists
respect the Robert Glasper Experiment, or we wouldn't have the likes of
Ledisi, Meshell Ndegecello, Yasiin Bey, Lupe Fiasco, Shafiq Husayn, KING, and Stokley from Mint Condition also adding their overabundant talents to this project.
It's as if the mastermind behind it all, Robert Glasper, decided to assemble a soul all-star team, and they pulled it off without being gimmicky
or disingenuous.
The Robert Glasper Experiment is something special; Glasper, Dave, Derrick Hodge, and Casey Benjamin are unafraid to be
totally jazz, and simultaneously totally soul, or all hip hop, and a bit of funk and punk (seriously, check out
their out-of-the-box rendition of Nirvana's "Smells Like Teen Spirit," with its funky Roger Troutman-ish talkbox element that's haunting
over the piano and percussion). Unlike the urban stations currently on the FM dial, you can tune in to Robert Glasper Experiment's Black Radio, and you won't be disappointed with what you hear.
Robert Glasper Experiment Black Radio [Amazon][iTunes]
- Advertisement -