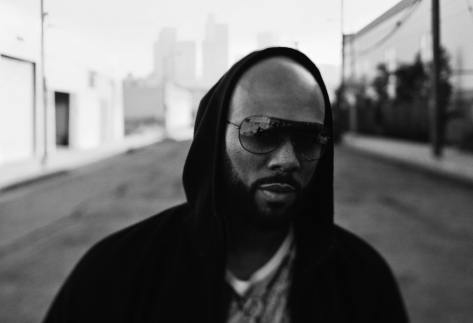 So far, the only songs we've heard from
Common
's upcoming
The Dreamer/The Believer
have been
introspective and uplifting
or
hood fabulous
. Well, forget about all that because Com's out to show you it ain't all "Sweet," which happens to be the name of the latest leak from the album. I don't know who exactly pissed in Com's Corn Flakes, but whoever did put some fire in his chest. "Sweet" finds Com time-traveling to the mid-'90s during his "The Bitch In Yoo" days and channeling that fire he had when he and
Ice Cube
were wrapped up in their beef. Who exactly is he coming for? He doesn't say specifically, but he does call whoever it is/they are every name but a child of God. And he does so with a flow that we haven't heard from him in at least a decade. Besides the lyrics,
No I.D.
laces the track with a nice, ominous beat with someone singing "you look so sweet" on loop (if anyone recognizes the sample, let a brother know). It seems that Common will be giving us every facet of his rhyming skills on
The Dreamer/The Believer
when it drops in early December. Last month, he released a
teaser
from the video's set in Haiti, so we should expect visuals for this clip soon. In the meantime, nod your head to this.
Common: "Sweet"

Center