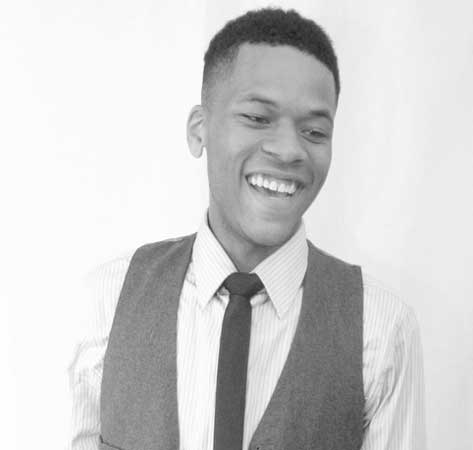 Have you ever imagined that a singer isactually singing a particular song specifically for you? Like, seriously crooning to you and telling you all the things you want to hear? Then look (and listen) no further, because Birmingham, Alabama-born vocalist/rapper/beatboxer
Curtis Fields
wants to give you an earful of dedicated deliciousness. Now living in Atlanta, Curtis made moves in August 2011 with the release of his debut project,
The Climb
. His behind-the-scenes video for the song "Black Cherry" (which can be viewed after the bounce) showcases his considerable talent, and he lets the ladies know that they remind him of luscious fruits, in his own unique way, of course. With a voice that fits the flirtatious nature of the song and a great sense of humor, Curtis nails the mood perfectly. You can't help but smile at lines like, "you are like a scrawberry/like a kiwi, but not as hairy." Throughout the video he breaks down the inspiration behind his music -- he wants to create work that means something -- and it's clear that he is heavily influenced by the soulful sounds of
Marvin Gaye
and
D'Angelo
. Also peep "Fly," a refreshing song that exhibits his vocal range and lyrical ability. The instrumentation has a nice Sunday morning quality to it, something you can write the next Great American Novel to (or at least an email to your friends). Mr. Fields will definitely be someone to watch -- and listen for -- in the future.
Center
After the bounce