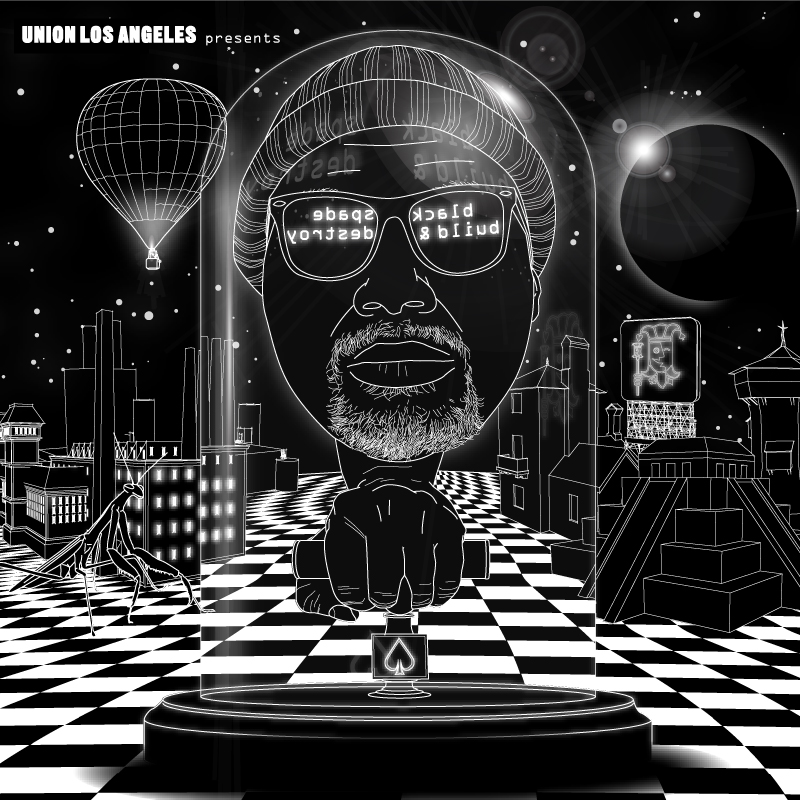 Instead of rushing to my computer to announce with wild abandon that
Black Spade
's latest mixtape,
Build And Destroy
, had dropped last week, I decided to fall back and get more acquainted with it instead of giving it a cursory listen. My love for Black Spade, and his frequent collaborator
Coultrain
, is not a sentiment that needs to be expounded upon any further. Additional appearances by
El Prez
,
Vandalyzm
,
Rockwell Knuckles
, as well as notable lush samples from jazz harpist
Dorothy Ashby
seal the deal. But I will say that out of all the legal free music immediately available to you, this is definitely one that you want to have in your immediate reach. Not just because I said so but because you would be doing your ears a disservice if you didn't. I have several favorites from this album. Below are only two. Don't deny yourself the chance to enjoy another oft-slept upon hip-hop talent.
Center