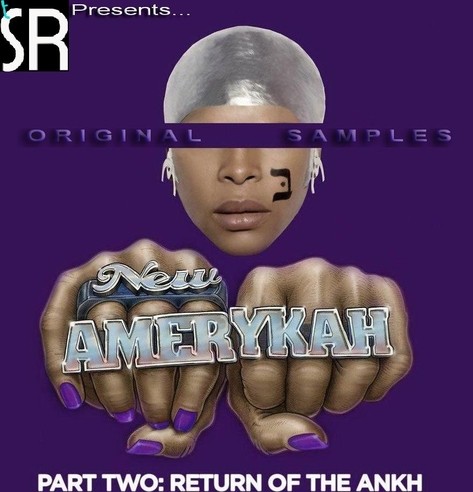 For those who have already listened to
New Amerykah Part Two: Return of the Ankh
, one thing is abundantly clear:
Erykah Badu
and her producers got happy with the samples. They dug in the crates and pulled out some familiar joints (
Sylvia Striplin
's "You Can't Turn Me Away") and dug way deep for others ("My Darling Baby" by
Wood Brass & Steel
) to create soulful grooves for Badu to get busy over. If you've been scratching your head trying to figure out everything that Erykah sampled on this album, then not to worry. Our good friend
SquarerootZ
over at
The Soul Reservoir
hooked us--and all of you all--up with a compilation of all of the original samples used on
Return of the Ankh
. There's really not much else to say, except for download this with the quickness. A tracklisting with the originals and the Badu song that sampled it can be found after the bounce.
Center
The Soul Reservoir Presents New Amerykah Part Two: Return of
the Ankh Original Samples
1. "My Darling Baby"
Wood Brass & Steel
From the album Wood Brass & Steel
Sampled on "20 Feet Tall"
2. "Just As I Thought"
David Sancious
From the album Just As I Thought
Sampled on "Agitation"
3. "You Can't Turn Me Away"
Sylvia Striplin
From the album Give Me Your Love
Sampled on Can't Turn Away (Get MuNNY)"
4. "Arrow Through Me"
Wings
From the album Back to the Egg
Sampled on "Gone Baby, Don't Be Long"
5. "Take Some Time"
Ndugu & The Chocolate Jam Factory
From the album Do I Make You Feel Better?
Sampled on "Umm Hmm"
6."Take Me"
Fabulous Souls
From the compilation Funky Music Machine
Sampled on "Love"
- Advertisement -
7. "Intimate Friends"
Eddie Kendricks
From the album Slick
Sampled on "Fall In Love (Your Funeral)"
8. "Hydraulic Pump"
P-Funk All Stars
From the album Urban Dancefloor Guerillas
Sampled on "Jump Up In the Air and Stay There"
- Advertisement -
- Advertisement -