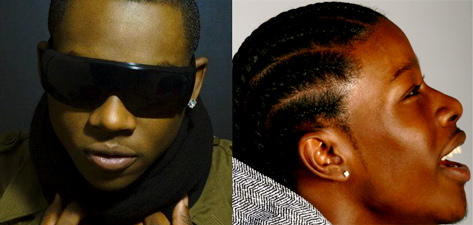 But we are.
Theophilus London
has been steadily gaining a following as he churns out tunes like
Lupe Fiasco
's more nerdily dressed doppleganger. You know how there are just way too many rappers claiming that
Coldplay
and
Radiohead
are their influences when you know
they're simply jumping on a bandwagon just to fit in
with the next craze after bright colors and skinny jeans fade into the abyss? And you know how
some people claim to know that they know who the future of Hip Hop is
? We do, too. Most times, when you don't have to claim what camp you're from and let your music speak for itself, the listeners can instantly determine who your influences are and in what camp you place your tent. Sinewy and stealthy, futuristic without the use of any voice-editing software, what Theophilus doesn't say explicitly in rhyme in this song, Bounce-Worthy artist
Jesse Boykins III
says in production. It's simply steamy and perfect for clandestine company. Or when you want to let someone know how mad they've made you.
Theophilus London feat. Jesse Boykins III: "Cold Pillow"