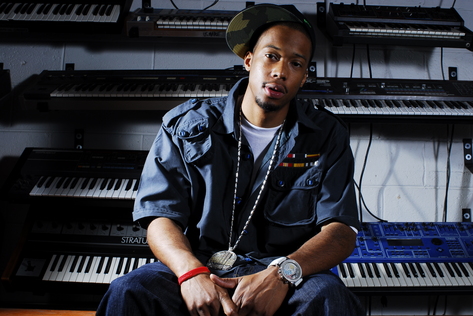 When it comes to Hip Hop in 2008, I'm only looking forward to a few albums. One of which is Black Milk's Tronic, due 10/18. Over the past couple of weeks, two tracks were officially leaked to the Internet, and I've been meaning to Spin them, but was having some technical difficulties of my own. So here we are, better late than never, with two ridiculous tracks solidifying Black Milk as the producer/MC to watch. First up is "The Matrix" featuring Pharoah Monch, Sean Price and patented DJ Premier scratches over the chorus. But the real heat here is "Give the Drummer Some" which does a good job balancing insane percussion, jazzy horns and a wicked hook. Stand up, Detroit!
Black Milk feat. Pharoah Monch, Sean Price & DJ Premier: "The Matrix"


Black Milk: "Give the Drummer Sum"