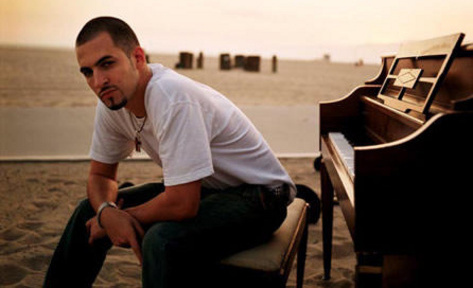 Before
Robin Thicke
became the man, there once was a time when
Jon B.
was the male white chocolate soul singer du jour. Dude was pretty nice with his. I mean, who else do you know could do duets with
Babyface
and
Tupac
and make it work in both instances? His music could take you from the dance floor to the bedroom in one album, and I know many a sista who wouldn't have minded him adding a little milk to their coffee. But as is the case with many artists who ride the fame train for as long as they can, he fell off with a jarring thud. After his last two albums barely registered on anyone's radar, it now appears that he's dusting off his mic and trying to get back into the game once again by reinventing his sound.
"It's U" is Mr. B.'s latest offering and it's a far cry from the slow jams that put him on the map or the hip-hop heavy headnodders that made him a staple on urban radio. In the track he borrows from the popular trends of today using a vocoder and going heavy on the synths. Yawn. With its techno sound, perhaps Jon is aiming at crossover appeal, but after hearing this I'm tempted to ask, who stole the soul?
Jon B.: "It's U"



Jon B. [MySpace]
[H/T: YBF]