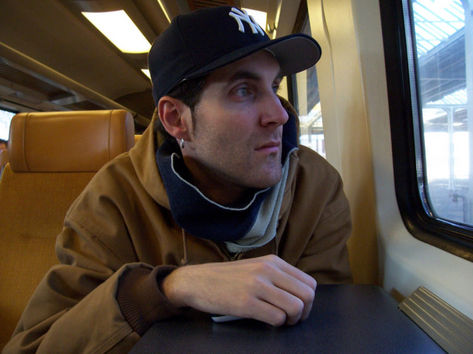 For anyone that hasn't had a chance to experience
The Foreign Exchange's
Connected
album, you are missing out on one of the most finely executed, melodic and original Hip Hop albums to drop within the past few years. Dutch producer
Nicolay
and
Little Brother's Phonte
, who basically recorded the album via email and instant messenger and never saw each other in the studio, exuded the kind of chemistry reserved for teams that are attached at the hip. Fans have been on pins and needles waiting for the next FE project, and Nic noted in
our interview with him
that it was on the way, side-eyes be damned. He's a man of his word. Check out what he had to say recently on his Myspace page:
Here's a little update straight from the studio. Let me cut right to
the chase... the new FOREIGN EXCHANGE record is almost finished! We are
currently working on one of the last tracks, which is the title track,
'Leave It All Behind', already one of my personal favourites. Some
other songtitles that I can confirm at this point are 'Sweeter Than
You' and 'House Of Cards'.

We first started working on this record back in 2006, and it feels
good knowing that the finish line is finally in sight. It's been quite
a journey! We are both very proud of the record and can't wait for you
to hear it. And while you'll have to wait a little while longer, you
now know that it is indeed on the way. Keep an eye on this page for
more information coming soon.
Nicolay: Leave It All Behind '08 [Myspace]