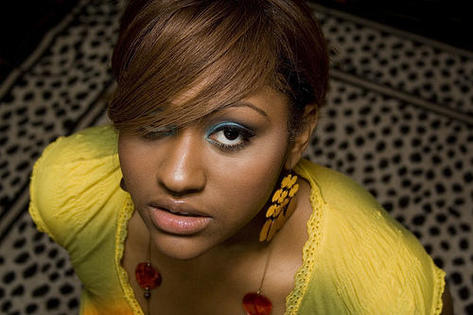 If you don't know who
Jazmine Sullivan
is, then it's not too late to learn. The 20-year-old former child prodigy,
Showtime at the Apollo
and Black Lily phenom, and songwriter behind
Fantasia
's "Free Yourself" and
Christina Milian
's "Say I" is about to blow the roof off the sucker with her long-overdue debut album coming soon on J Records. She is bringing more fiyah with the reggae-influenced first single "I Need You Bad," which showcases her powerful, pleading vocals. She sounds like
Lauryn Hill
and
Aretha Franklin
's love child here.
Missy
puts her stamp on the song, but her presence isn't too intrusive. I don't know if Jazmine is West Indian or not, but I got to give her props for coming correct with this dash of island spice, even down to the on-point accent during the spoken parts. This is the perfect song the warmer months ahead; expect to hear this one at a cookout near you this summer. Pull up!
Jazmine Sullivan feat. Missy Elliott: "I Need You Bad"
(removed by request)
[Photo: Laura Kicey]