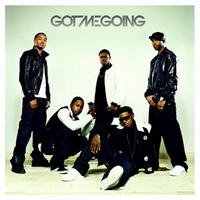 This morning I stumbled upon (and when I say "stumbled", I mean I totally lost footing and landed face-first in some doodoo) this article about Diddy's latest tax write-off Manity Kane Day26. In my book, they already have two strikes against them for being on a reality show and signing with Bad Boy, so anything they do or say at this point is likely to either make me chuckle, roll my eyes or scratch my head. In that respect, they don't disappoint. Check out some of these interesting bytes from the piece:
Will: "Diddy was real hands on. We didn't see a whole lot of him, but when we cut something, we had to cut it three or four times because it had to get approved by Diddy."
Will, that's not "hands-on". That's what an executive does.
Will: "It's kind of like how Mary J. Blige's story is. She may not be the best vocalist in the world, but you're gonna leave the performance crying because you felt the emotion. I think we all appreciate him for that."
Oh dear. It's pretty much an open secret that Mary's prowess lies more in emotion than vocal perfection. However, for you to be going there at this stage in your career with that choice of words is questionable at best.
Robert: "I think one thing that's different [about Day26], first of all, is that we all got God in our life, and we know nothing's going to happen without that."
I'm all for praising Jesus and everything, but don't act like you're the first and/or only R&B act to acknowledge His existence. Also, God has a sense of humor. Surely Robert must realize this, since he knows Him so well.
- Advertisement -
Robert: "We all got the same goal. I think that's the problem with a lot of groups; that everybody's got different goals at the end of the day and everybody's not trying to get to the same place."
Please refer to the long history of groups signed to Bad Boy Records. Understand that regardless of your level of commitment to the label or the brotherhood, you can and most likely will be replaced by something younger, cuter, and with less talent.
- Advertisement -
I wish them the best of luck, though.
- Advertisement -
Day 26 Promise a New Day [EUR]
- Advertisement -