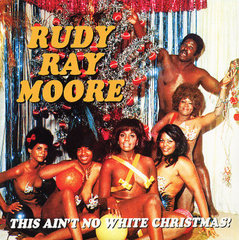 Before you go thinking this is yet another scheme by your friendly SoulBounce Editors to gain more popularity among the masses then you're right! We're giving away gifts for Christmas--actual, tangible
things
that you can do "stuff" with! We've been on a high ever since our launch this year and wanted to close out with a bang before we re-emerge in 2008 with fresh new duds, features and swagger.
But, you have to work for it. After the bounce, we list 5 trivia questions about the site that have to be answered correctly in order to win the FIVE gifts we're willing to part with. And there can only be one winner.
The questions are easy, if you've been paying attention to the site for the past 5 months.
What movie soundtrack was the winner of our second Soul-Poll?
What two rappers comprise "The Standard"?
How many "Battle of the Beats" did we conduct where all of the choices were rap songs?
In what city do the SoulBounce senior editors party?
What's the name of the band SoulBounce supported during their tenure on a FOX reality show?
Now the prizes.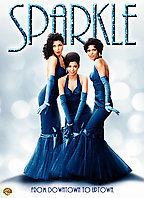 Sparkle: "Three soulful sisters rise out of Harlem to become music's hottest singing group in this rags-to-riches tale of glitz, glamour and the high price of fame. Against the vibrant grooves of Curtis Mayfield, these divas explode onto the scene with off-the-hook harmonies and a sexy style that catapult them to superstardom-- but not every fairytale has a happy ending." -package summary
Dave Chappelle's Block Party: "Few movies, documentary or otherwise, capture the relaxed exuberance of Dave Chappelle's Block Party. This is Chappelle's first project since his show on Comedy Central received so much popular and critical attention that he apparently had a psychological meltdown and fled to Africa to escape. You can still see a hint of weariness and wariness in his eyes--but even more you can see his relief to be launching a project that bears no expectations. Funded by his own money and free to all who attended, Chappelle set up a secret concert location in Brooklyn and pulled together a musical lineup of stellar acts, including Erykah Badu, Kanye West, Mos Def, Jill Scott, Common, the Roots, Dead Prez, and the reunion of the Fugees, all of whom give vibrant performances." -Amazon
The Harlem Experiment: "Producer Aaron Levinson and Ropeadope Records founder Andy Hurwitz return with another genre-bending musical tribute to a specific cultural breeding ground. But unlike Philadelphia Experiment and Detroit Experiment, this one spotlights a single neighborhood, Harlem, one of the most artistically fertile areas in the country. Structured as an imaginary AM radio transmission, "hosted" by Harlem DJ muMs--and featuring a talented house band--Harlem Experiment weaves an aural tapestry of funk, blues, jazz, salsa, hip-hop and beyond." -Glide Magazine
The Message: 100 Life Lessons from Hip-Hop's Greatest Songs: "In this book of life lessons culled from hip-hop culture, author Felicia Pride examines a wide range of hip-hop songs and artists, interpreting life through their lenses. Growing up with hip-hop, Pride has come to realize the way it shaped how she thinks, writes, and reacts, making her the person she is today. By incorporating her own experiences and reflections with the rapper's message, she focuses on the positive, motivational influence hip-hop has on its audience."
- Advertisement -
The Daily News: "Soul music with substance. That's the creative MO of singer/songwriter Donnie. His critically acclaimed 2002 Motown debut, "The Colored Section," drew comparisons to consciousness-raising soul pioneers Stevie Wonder and Donny Hathaway. On this set, Donnie reveals there's more to his artistry than just channeling old-school R&B. Still not one to mince words, he tackles serious subjects that many others would shy away from: child molestation, suicide, Hurricane Katrina, the challenges of living in the 21st century. In Donnie's hands, these issues take on an urgency underscored by a vibrant, gospel-infused mix of soul, funk, rock, hip-hop and blues." -Billboard
2 DVDs, 2 CDs and a book, all of which embody the SoulBounce flavor! Sounds like a Merry Christmas indeed!
- Advertisement -
So put on your thinking caps and be resourceful! We're happy to be able
to give the gift of soul this holiday season, but wouldn't mind keeping
these for ourselves!
GIVEAWAY DETAILS:
- Advertisement -
Entrants should send in their five answers, name and email address in the body on an email to [email protected] with the words SOULBOUNCE CHRISTMAS in the subject line.
One entry per name/email address.
Only eligible entries with all five correct answers will be considered.
The contest closes on 11:59 PM EST on Tuesday, December 11th.
A winner will be declared on Friday, December 14th.
Relatives and personal friends of SoulBounce editors are not eligible to participate.
- Advertisement -